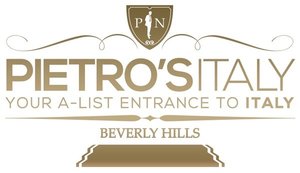 There are so many travel firms in business today, it can be confusing as to who to turn to for your travel needs to Italy.  We at Italia Living do our best to evaluate ones that offer exceptional and unique services and also come with a high client satisfaction rating.
We want our readers to experience the charm and elegance of Italy in the very best way possible.  As such, there is one Luxury Destination Management Company that will exceed your expectations.  Italia Living has teamed up with Pietro's Italy as our exclusive Italia Living Featured Partner for travel to Italy.
If you wish to experience the very best that Italy has to offer, all while being taken care of in first-class style — then Pietro's Italy is who you need.  Founded by Pietro Navarra aka 'Mr. Italy' — the ultimate artisan of luxury travel to Italy.  From small needs to the extravagant, tailor made vacations, yacht and Ferrari rentals, private events and weddings — Pietro does it all.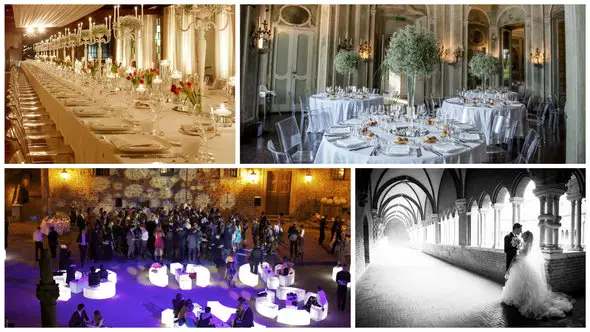 With headquarters well established in Beverly Hills, California, Pietro and his team go above and beyond in catering to celebrity clients — however, they treat ALL clients as celebrities.
Offering unique experiences, the most luxurious accommodations, VIP services and exclusive events — there is nothing Pietro's Italy can't do…or won't do, for their clients.
What better way to enjoy the true beauty of Venice than with a private tour and exquisite meal — The A-List "Da Ivo" Venice Experience
In addition, worldwide airchartering services for any and all your needs are provided by: Chateaux de la Vie Airchartering.
We will be introducing exclusive featured offerings of Pietro's Italy below on this page frequently so check back.
Learn much more about Pietro's Italy on their website, and be sure to let them know you heard about them on Italia Living — you will be taken care of in extra special fashion.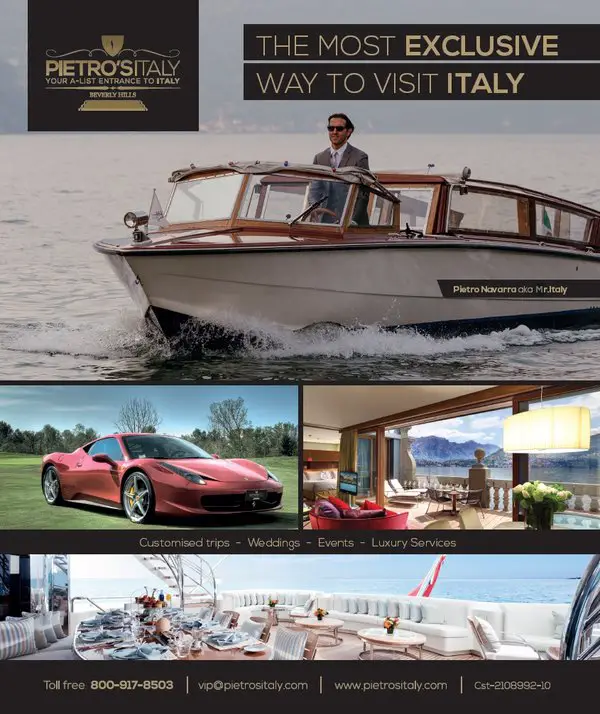 Some Exclusive Featured Offerings of Pietro's Italy:
Pietro's Italy Shows You Rome, Florence and the Amalfi Coast in an Exclusive Way
A Private Tour of the Highlights of Sicily
Book a Stay at Villa Lario Resort Exclusively Through Pietro's Italy
For questions and booking:
Website: www.pietrositaly.com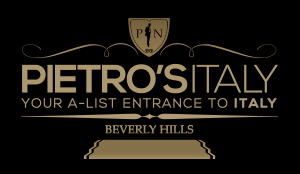 PIETRO'S ITALY
9107 WILSHIRE BLVD
SUITE 450/A
BEVERLY HILLS 90210 CA
TOLL FREE: 800-917-8503
Tel: 310 982 0271
Fax: 310 424 7107
Email: [email protected]